Are you tired of feeling like you have nothing to wear?
You either have a wardrobe filled with clothes that don't go together, not enough options, or complete outfits that are impossible to wear differently.
Your idea of picking out your outfit each day freaks you out - the panic of trying to decide what to put on without wasting a ton of time, second-guessing what looks good together or if you're matching to figuring out how to coordinate it all is exhausting.
The frustration and stress that takes over with a task you can't avoid even if you wanted to is something you have to deal with every day.
You're just about over feeling like a frumpy mess when you know there is a way to dress better.
What that is, you haven't figured that out yet.
Does this sound like you?
You have clothes in your closet that you love, but you rarely get to wear them because you don't know how to.
You don't have clothes that you want to wear, and trying to decide where to start, what to buy, then how to put it all together is too overwhelming to figure out.
You want a wardrobe filled with clothes that work for your lifestyle, where you're not always shopping for new clothes anytime you want to wear something different. But you don't know how to do this.
Your solution to it all is being stuck wearing the same clothes, the same way. Why? Because that's what's easiest.
Imagine being able to:
Face your wardrobe with love and excitement? Where you no longer have to face the daily struggle to look and feel good about what you're wearing.
Imagine not having to:
invest in an entirely new wardrobe to be able to make this happen.
And be able to transform your wardrobe and style with just a few added pieces?
You can. And this is how:
Building A Wardrobe: The Basics eBook
Your guide to dressing better!
Step-by-step you'll learn the different clothes, shoes, and accessories your wardrobe needs to achieve the style you want that works for your day-to-day.
The constant question you always ask yourself, "What to wear?" You'll find out. In a three-step Q&A, you'll take a closer look at your wardrobe needs, what's missing, and what you don't need.
And that thought that you never have anything to wear? Well, you'll get to the bottom of the wardrobe basics needed that'll allow you to mix and match your clothes.
You'll learn the exact items you need to update your wardrobe, fill the gaps, and instantly be able to start putting together stylish outfits around the clothes you've been struggling to wear.
This eBook gives you the list of wardrobe essentials that make it easier for you to be more stylish!
Why Should You Start With Your Basics?
It's simple - because you can wear with anything!
Think about the many times you didn't know how to wear something different, or, you didn't have the "right" piece to pair with something you wanted to wear to questioning if it will work or not. With your wardrobe basics, that's no longer an issue. Think about it like this - when in doubt, style it with your basics. And it will always be an instant match!
As you transition through different seasons and occasions, you'll always have the right pieces needed to put together outfits around the clothes, colors, and prints you enjoy wearing.
No matter if you have a closet filled with clothes, or you're starting from scratch, without your wardrobe basics, it'll always be a challenge to dress better with the clothes you have.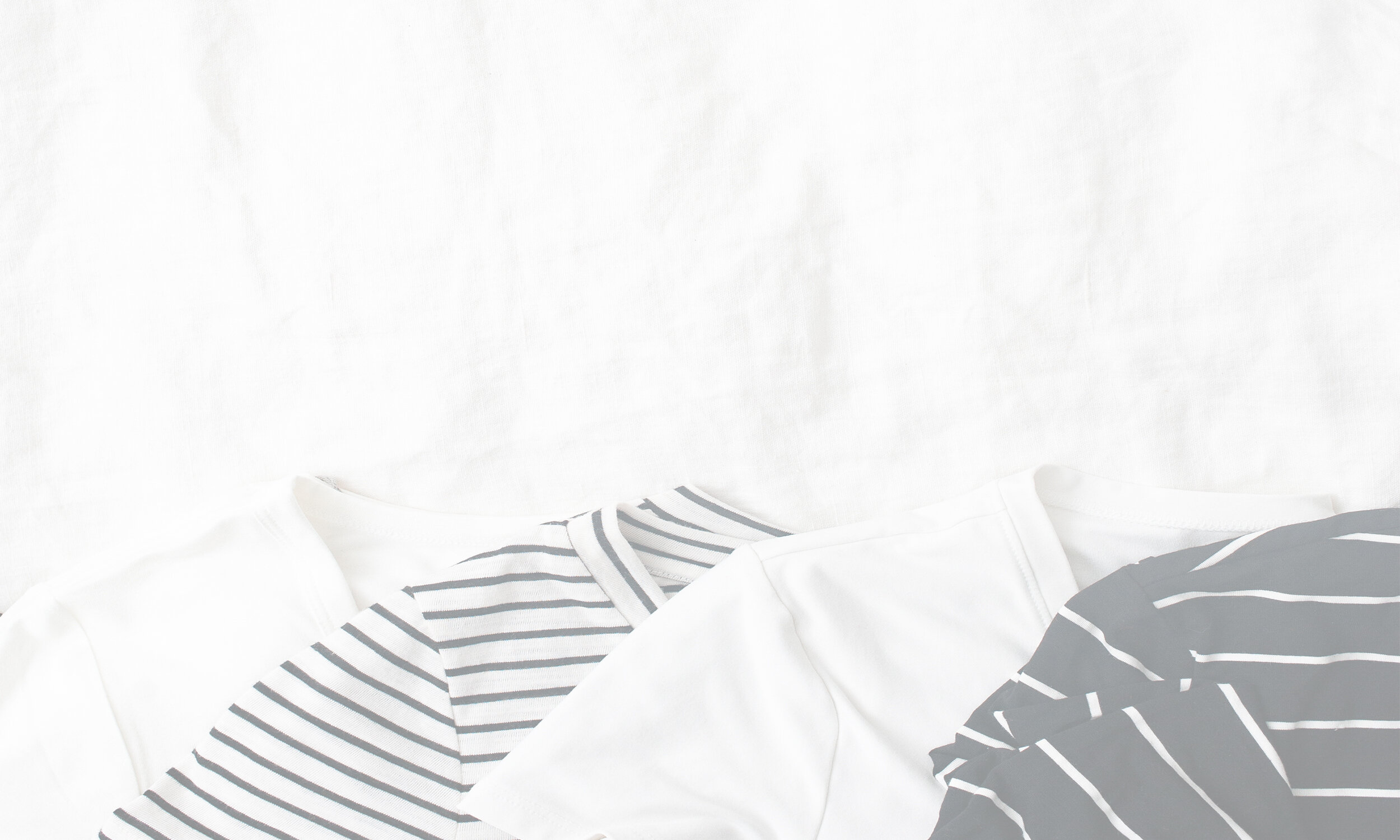 How it works?
With the complete list of wardrobe essentials, and having completed the three-step Q&A, you can sort through the suggested essentials and select the styles, colors, and prints that you prefer.
If a suggested item doesn't align with your wardrobe needs or lifestyle, you'll be able to substitute it for a different wardrobe essential that will.
The same goes for your color palette; this eBook focuses on neutral colors and prints. For each neutral, you have lighter and warmer shades - select the colors that make you look your best. If a suggested color doesn't look good on you, skip it and only choose the colors that do.
From your Q&A, you'll also learn which items to focus on and how to update your wardrobe with different styles to avoid always wearing the same pieces.
26 Pieces you can wear with anything
These 26 pieces are a combination of casual and dressy clothes, shoes, and accessories. With these pieces, you'll be able to will transform your style from frumpy to fabulous!
Two Capsule Wardrobes Included:
All Casual Clothes, Shoes & Accessories

Mix Of Casual & Dressy Clothes, Shoes & Accessories
With tips on how to avoid creating a boring or frumpy wardrobe and keep a neutral color base more exciting and versatile!
Petite, Regular, Tall & Plus Sizes Included
This eBook provides you with the basic pieces you can wear throughout any season. Below are a few sample outfits mixing and matching your basic pieces to cater towards fall:
Use this outfit guide to swap out some of your basics for your favorite seasonal staples, and it will be an instant match:
Once a season is over, you'll still be able to wear the same pieces and style them differently for a different season without having to shop for new pieces. You'll have 165 ways to mix and match your clothes to create casual and dressy outfits that'll work in any season and allow you to put together new outfits around the clothes in your closet:
This eBook provides you with the year-round base pieces to create endless outfits that will work during any season.
You instantly have a ton of new outfits with your basics, lifetime access to an online shopping guide so you can update your wardrobe and an outfit guide to reference when you need a new outfit idea!
Your wardrobe basics make getting dressed fun - No Stress, Spend Less, Be Better Dressed
buy & get this eBook today:
-- Receive eBook immediately after you order --
What's Included?
90 pages
-- Three steps to take before building - (1) Assessing your lifestyle, (2) Assessing your wardrobe needs, and (3) Cleaning your wardrobe
- Complete list of wardrobe basics with a breakdown of different styles, fits, necklines, colors, prints to lengths
- Tips on the best styles that flatter your figure
- How to lay the foundation of your wardrobe with the pieces you can wear with everything
- Color palette focus
- 165 casual and dressy outfit ideas surrounding your wardrobe basics
- How to create your own capsule selection
- Two pre-selected capsule wardrobes: (1) all casual items and (2) mix of casual and dressy items
- How to add prints with your wardrobe basics
- How to coordinate your outfits (Colors, Prints, Proportions)
- How to coordinate your shoes and accessories with your outfit
- Lifetime access to online shopping guide to shop for your wardrobe basics (Petite, Regular, Tall & Plus-Size) with new items added throughout the year
- Wardrobe basics inventory checklist
Does Your Wardrobe Already Have Its Basics And You Want A Fall Capsule Instead?
Check out the 2019 Fall Capsule eBook:
How To Be Better Dressed
Adding your wardrobe basics provides you with the pieces needed to be better dressed in the clothes you have. Next, in Maximizing Your Wardrobe eBook, you'll learn how to dress and feel more put together with the clothes in your closet using your wardrobe basics. This eBook will teach you how to master wearing the same clothes differently.
In Maximizing Your Wardrobe Basics eBook, you'll learn how to use your wardrobe basics to coordinate your outfits and turn your wardrobe into endless outfit options. To make it even easier for you and to give you even more ways to style your outfits, I created a list of your basics broken down into two categories - dressy and casual, so you're able to see the different styled clothes, shoes, and accessories that you can add to any look to dress it up or dress it down.
Ever wonder how to wear your dressy pieces more casually?
Or, what to add to your outfit to elevate a basic look?
You'll learn how to dress up and dress down your clothes and start creating endless outfits with the clothes in your closet!
To put the icing on the cake, in Maximizing Your Wardrobe: The Basics ebook, I show you step-by-step how you can pair your basics with all of the items you're struggling to style and turn them into more outfits. Not only will you learn how to double the size of your wardrobe but different ways to style your clothes more creatively and feel more confident and comfortable when you're looking to try a new style. Plus, you'll see how to use your wardrobe basics to warm up to wearing prints and colors in a step-by-step guide on how to pair and coordinate your outfits.
Be able to turn your favorite pieces, those one-time wears and everything you have been struggling to style into a mix of casual and dressy outfits:
New outfits. No shopping needed.
Save time and money by learning how to use your wardrobe basics to create more options.
Gone are those days you're changing in and out of different outfits trying to settle on the perfect look. With this eBook, you will learn how to pick any item you want to wear and quickly put together the look you want.

Getting dressed made easy. Being stylish made effortless.

Be Better Dressed With The Clothes You Have:
What's Included:
73 pages
(You will learn through a combination of text and visual guides)
- Breakdown of the different basics by dressy and casual
- How to use your basics to put together outfits around everything in your closet
- Step-by-step guide to building outfits around colors, prints and new styles with your basics
- How to transition your look from day-work-to a night out
- 90 outfit ideas laying out how to transition your pieces through spring/summer and fall/winter
Do You Prefer A Trendier Wardrobe Basics Look?
Check out this eBook:
How Is This eBook Different?
It's not hard to do a Pinterest or Google search for wardrobe staples to find an itemized list. However, this eBook focuses on helping you build a wardrobe with pieces that match your style by helping you choose between the different styles, colors, shapes to fits. With a more updated and practical approach to building a wardrobe that meets your day-to-day needs. This eBook teaches you how to create a multi-functional wardrobe with versatile and practical styles that work for you. Because not every woman needs a fitted pencil skirt, doesn't prefer distressed denim to wanting to avoid white colored garments because you have kids, I help you to pinpoint alternative styles that will work for you and your lifestyle. This way you have a wardrobe filled with pieces that you're actually going to wear.
Are You Ready To Transform Your Style?
3 Options: Buy the eBooks individually or save and buy both now!
Option #1:
Learn the 26 Wardrobe Basics!
Purchase Building A Wardrobe: The Basics eBook ONLY
Option #2:
You already have your basics but want to learn how to use them to create new outfits around your clothes!
Purchase Maximizing Your Wardrobe: The Basics eBook ONLY
Option #3:
Save and buy both Building and Maximizing Your Wardrobe eBooks
An electronic book that you can read on any mobile device, laptop, iPad to desktop. An eBook provides you with the convenience of reading on the go or at the comfort of your couch. Your eBook is emailed to you immediately after purchasing as a PDF file that you can read and even click through the content and visuals. You can save and store to your device so you'll have lifetime access to it or print it out. An eBook is your ordinary book, just an electronic version of it.
Hi, I'm Ashleigh!
A few years ago I was guilty of being the constant shopper to update my wardrobe with new pieces thinking that was my only way to have new outfits. I'd always struggle with being able to mix and match my pieces, so shopping was my only option. After realizing the damage I was doing to my bank account, I knew there had to be a better way to be fashionable without always needing to spend.
I simplified my wardrobe and created a more functional space by taking the time to invest in my basic pieces so I'd easily be able to restyle my clothes to create new outfits. I use to spend thousands of dollars each year trying to keep up with being fashionable and now I only shop if I want to.
My basics have allowed me to master shopping from within!
This eBook is your roadmap to a more fashionable lifestyle the budget-friendly way!
What Customers Are Saying:
"Through these eBooks I've been able to create a wardrobe that really works for me and reflects my personality and my space in life. I have a wardrobe filled with basics that I didn't have before and I've been able to get more mileage out of my old pieces. I'm still building and minimizing but somehow maximizing my options. Great buy!"
"I've stood in my closet plenty of times thinking that I had nothing to wear. I ordered your eBook and almost immediately started thinking of new ways to wear some of the pieces I own. These guides have definitely helped me be more stylish in the office and out for drinks with the girls."
"I am a busy professional who always struggles with how to put outfits together that reflected not only my personal style but take into consideration my budget and having pieces that could span seasons. I have purchased several of your eBooks and find myself going back to again and again. Each is full of tricks and tools to provide you with your own ultimate style. I am now more confident in my fashion skin thanks to your ebooks!"
"This info is seriously going to double my wardrobe without having to increase my closet space or funds in my bank account!!"
"These eBooks have had a dramatic impact on my ability to have a more cohesive wardrobe. I now have a strategy when I go shopping and it's no longer an impulsive decision to buy the first thing I see. Not only do you assess your lifestyle and how that can affect your wardrobe, there is a style guide with examples of how to put different pieces together a 100 different ways! I would recommend this eBook to anybody who struggles trying to figure out what to wear on a daily basis. These guides make wardrobe building fun and it's realistic. I was wasting so much time and $$$ when I had no idea what I was doing. Ladies, we don't have to break the bank if we follow these steps! I'm grateful that I invested in these eBooks."
"I reference it almost daily. It is printed out and has a permanent place in my closet. When I'm in a push and running late, I can go directly to this eBook to pull an outfit out. Although this is a foundations eBook, one could build a complete wardrobe from this eBook and be completely good. 10 stars!"
"I found you on Pinterest and purchased the Winter ebook yesterday ; it's great! I purchased your Basics ebook today and love the detail. I know I will learn so much. Thanks and can't wait for your spring ebook—I like to think ahead! I get very excited when it comes to fashion. Having different buying guides for ages is so innovative and cool!"
"Really enjoying the e-books and actively trying to compile a good basic wardrobe. I work from home in Southern California and we have a 12 year old so I tend to gravitate to a more casual style. The looks you show in your basics are totally up my alley. Thank you again :)"

"Loving your work. You have single-handedly cured me of a compulsive desire to shopshopshop. I am now looking at my wardrobe with love and excitement. Thanks to you, I have realized that I am actually on the right track with my closet selections - mostly basics, some louder pieces. I am making a list of a few basics I need to get (a couple pairs of slacks; cream and grey turtlenecks). Based on what I saw in your books, those 4 pieces will help me to pull quite a few outfits together. Your e-books are my night-time stories to read. Will be putting together my outfits for the week tonight using your combinations. As always, Thankyouverymuch :)"

"I am in my 50's. The guide is already helpful! I'm making a list of needed items. Thanks so much!"

"I'm 57, I like very much how you style dressy and casual outfits. You've opened up a world of possibilities for me and my wardrobe. I have a lot more fun now getting dressed."

"I am thrilled with your fashion picks and have purchased many of them for my Spring/Summer wardrobe. I have seen and purchased similar books but none have been as helpful as yours!"

"Your "Basics" E-book was very helpful and helped to fill in some gaps and also helped me "come to Jesus" regarding my style, needs and clothing preferences."

"Thanks so much for creating these ebooks! I'm really enjoying them and looking forward to getting started on simplifying my wardrobe so I can look more fabulous more often."

"I am a 54 year old wife, mom and nurse and have always struggled with putting outfits together. You really have inspired me to begin streamline my wardrobe and to really start to develop a closet of clothes that I LOVE to wear (not to mention forcing me to really think about what my needs are for the style I want and feel comfortable in)." Also the helpful hints on how to dress pieces up or down has been life-changing!!!!

"I look forward to looking fabulous from your eBook tips."

"I didn't realize how much I depended on these ebooks to guide me when shopping. Thank you for all the work you do!"

"Thank you so much! I love your ebooks, I ordered another one today!!!"

"I'm in my 50s - not dead!' I bought your wardrobe ebook and have loved getting new outfit ideas."

"I have just bought your e-book wardrobe basics. The e book is fantastic! It is way more better than I thought it would be. Congratulations for your good job!!! You make everything look simple and easy."

"Thank you so much - I am a very satisfied and happy customer!"

"I've purchased 2 of your ebooks and they have been wonderfully helpful and inspiring. I look at them regularly when figuring out what to wear. You are full of great ideas!"

"I have to tell you how much I enjoy these ebooks! Now I'm going to go get styling!!"

"I am enjoying the book and already wearing different combinations of my wardrobe and I love it."

"I really like the Winter Active ebook and look forward to implementing many of the outfit ideas. "

"I purchased this ebook and love it! I needed to up my wardrobe and it has been a tremendous tool! Thank you for all your help with my wardrobe!! I appreciate you!!!!!!!!!"

"Thank you for the summer ebook. It is fantastic! "

"I'm really enjoying the eBooks, and very much looking forward to overhauling my closet. "

"I really love your ebooks and they really work! They are very well put together and I prefer them to other ebooks I've gotten."

"I am really enjoying your e-books. I plan to use your suggestions to become organized and simplify my life. I've already started with my lists of what to coordinate and what to dispose of."

"Just purchased your basic wardrobe & maximize wardrobe. Love it! Well done. I am a women over fifty, love your style, very classic, great advice."

"I have read the two books I ordered and I Love them! I especially appreciate your detailed and beautifully written words on capsule wardrobes. I am still working on cleansing out my closet!"

" To those who are not sure about buying the E-Books, please do so. You will not be disappointed. I am an over avid shopper and I needed this in my life."

"I really enjoy shopping from your site and your fashion advice. Keep up the good work!"

"I am retired but active and in my early sixties. I TRULY enjoyed and learned a great deal from my first e-book. Which e-book do you recommend next? I am eagerly looking forward to my next book!"

"I love your ebooks, my wardrobe is so much better and getting dressed and packing is so much easier."

"I love your book. I need major clothing help! I have a closet full of clothes but don't have anything to wear! Lol. Enjoyed the capsule book . Very helpful. "

"I have found your books very helpful. Now when I shop, I know what I am looking for, and where the gaps are in my wardrobe. Relief! Also, I have been able to empty my closet and pare down to the essentials."

"I have purchased 3 books and I am so looking forward to using this new tool. I am going into a new phase of my life 70s and really need the help. Your website is a God send. Thank you for your help."